Your Personalized Automation Trail Guide
We know that automating your accounts payable is a big decision. So, we developed a thorough ROI model that can show you the biggest areas for savings in your Procure to Pay Process.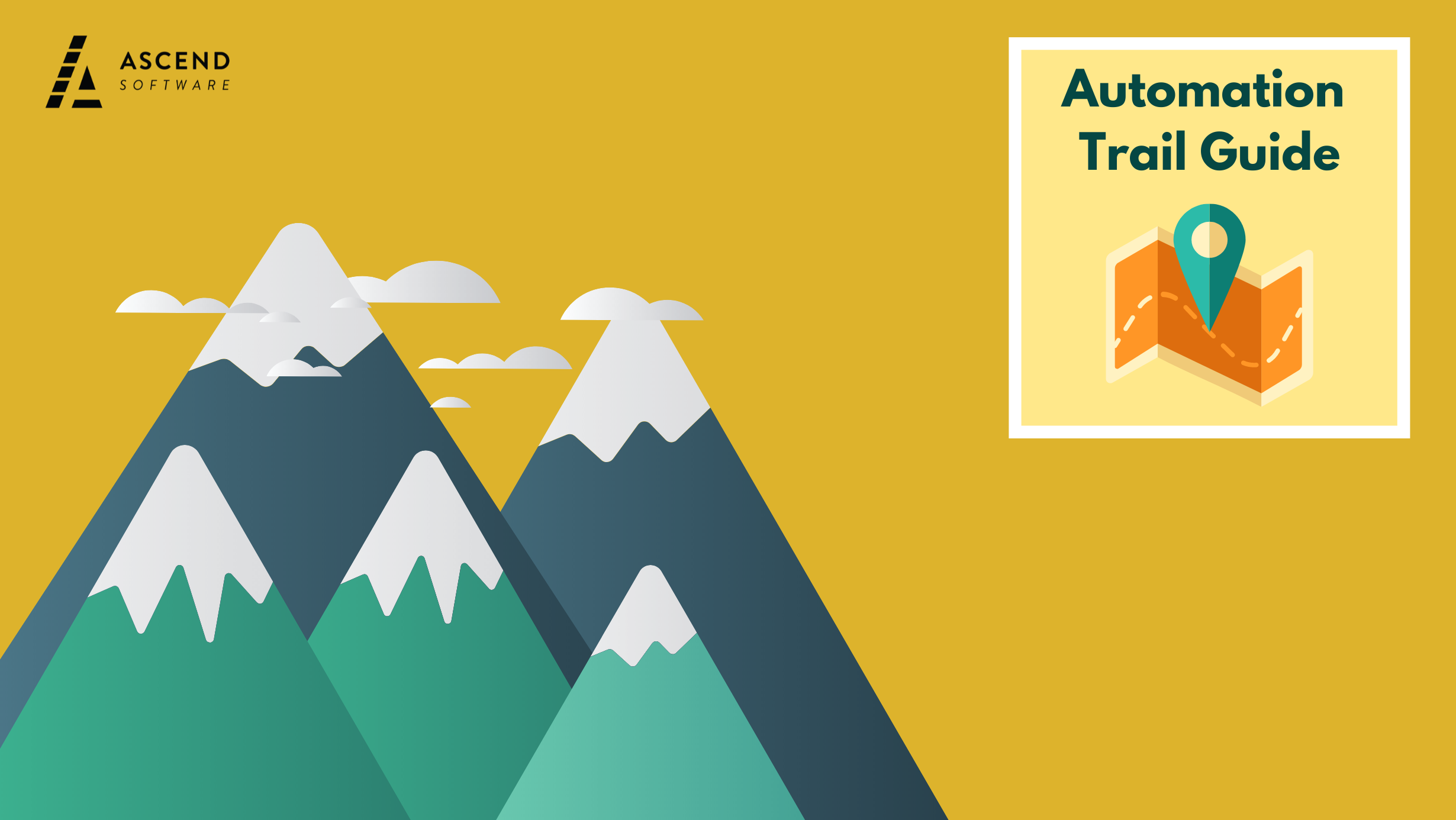 What you'll get:
Automation Trail Guide - The Trail Guide is a customized assessment of your AP organization. It provides details on your biggest opportunities are for savings, how you compare to other companies, and an estimate of total savings from automation of Accounts Payable.
ROI Calculator - The ROI Calculator is a highly detailed report on all of your AP organization's costs and path to ROI from automation. After incorporating all the information we've collected, applying industry benchmarks, and layering in our own proven data, we arrive at the most accurate annual savings possible.
Why the information in this assessment is so important:
$7-$15 per invoice. That's where industry studies have placed manual processing costs. The savings are out there.
Late payments, missed prepayment discounts and duplicate payments are expensive! In some cases, they represent more than half of a company's total AP processing spend. We'll help you understand where you stand and how to improve.
We can only improve once we understand and track KPIs: average cost per invoice, invoice cycle time, discounts captured, percentage of erroneous payments, late fees incurred, etc.
It's more than just labor costs and efficiency gains: We've incorporated other inputs that need to be considered including IT costs, payment issues, paper costs (storage & printing), and accounting costs.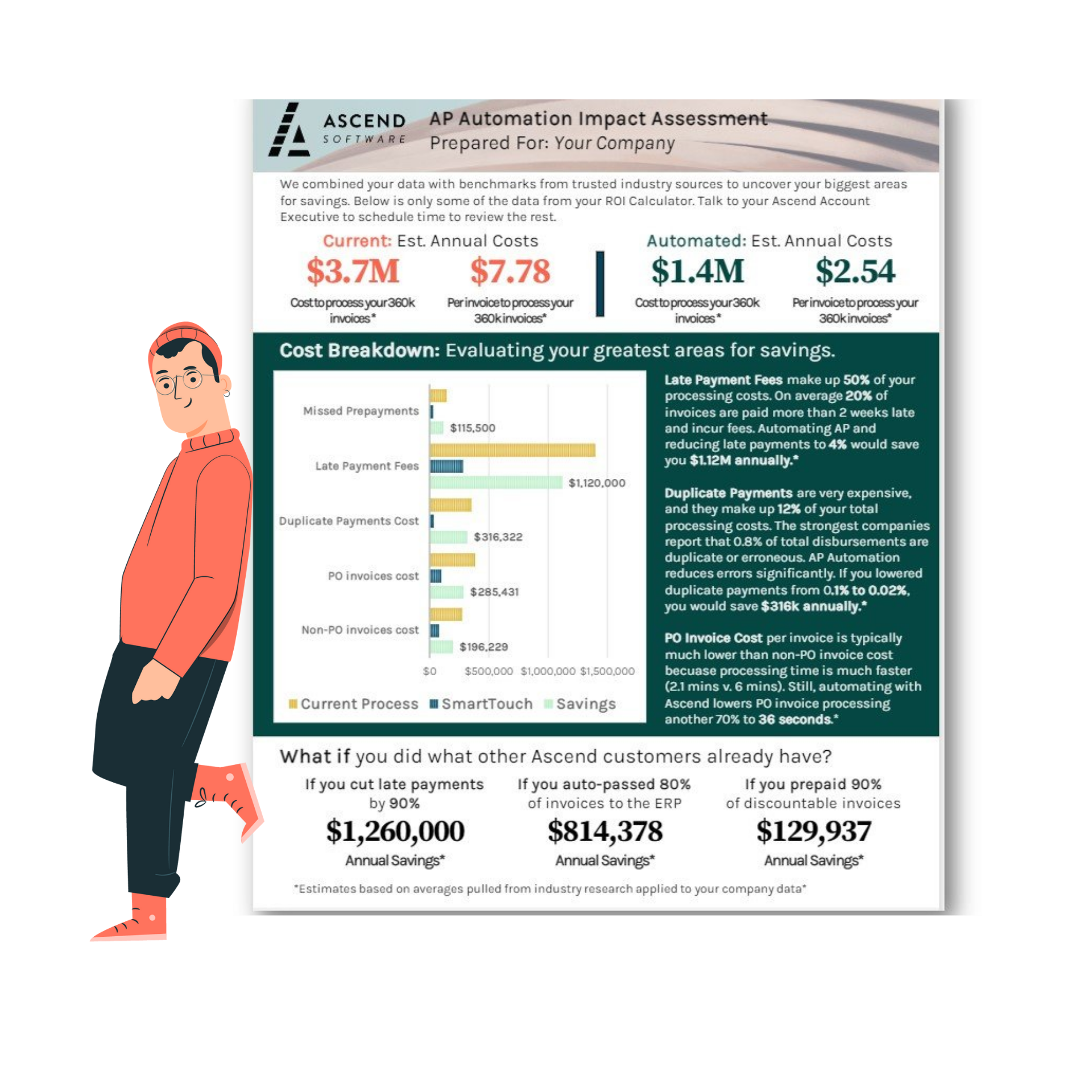 Complimentary Automation Gemba Walk
What's that? A Gemba Walk is an opportunity to carefully observe your current AP process to identify the main sticking points and apply best practices.
You'll walk our experts through daily processes like how you start your day, who works on what, and what your current pain points are. Our team will ask questions along the way and prepare a customized recommendation for your AP team.
Ready to see what AP automation can do for you?
Ascend's Accounts Payable automation solutions will easily and securely automate your processes, manage all types of information and streamline your organization. Submit the form and one of our product specialists will be in touch with you to discuss your goals, answer questions or schedule a demonstration.