AP-Boosting Best Practices: Organize For Improved Close & Audit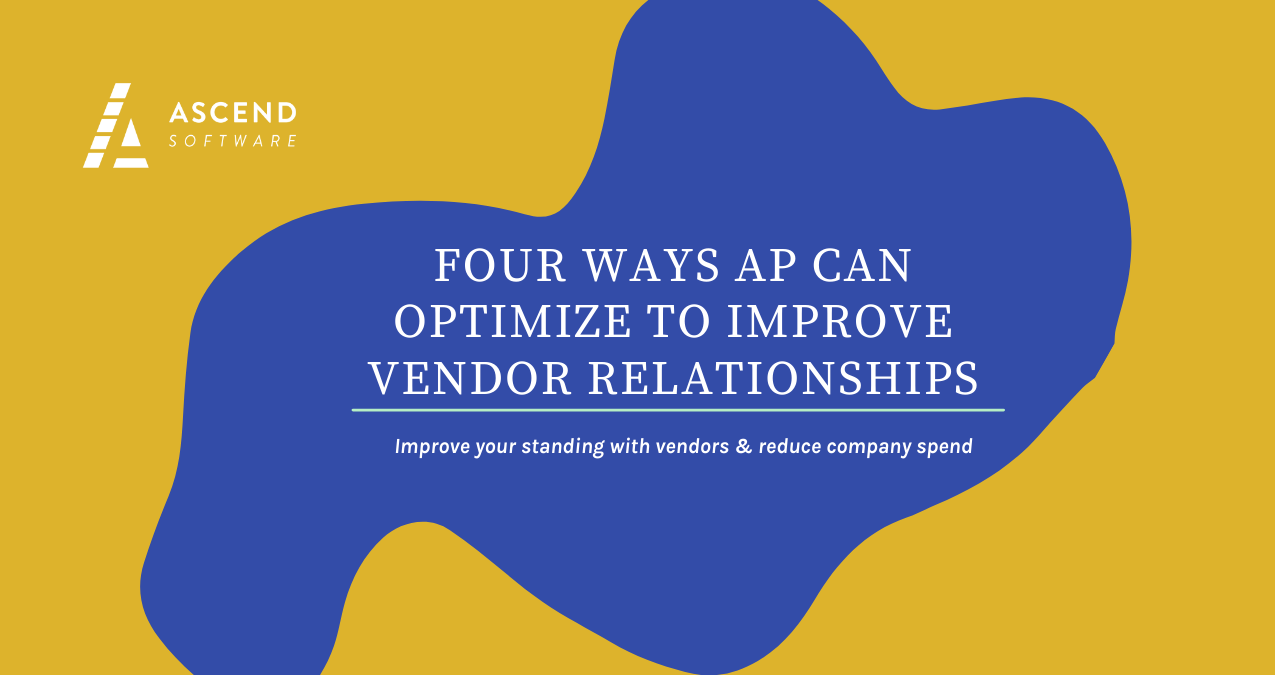 AP teams are fraught with never-ending demand to close the loop on invoices, payments, and analyses.
That makes end-of-month closeouts the most hectic period for AP teams to complete all those necessary tasks. But it makes little sense for an AP team to scramble in these final days for information that could've been collected and validated beforehand.
Unfortunately, many companies conduct month-end close-out processes in an outdated way: manually. Scaling businesses need a better way to compile information, rectify accounts, pay off vendors, and collectively make better decisions. Accurate, timely data is pivotal to expediting closeouts.
According to PwC's financial operations benchmarking data, 75% of leading finance operations spend time on data analysis and insights.
In this article, we'll talk about how data collection can help your AP team finally get organized and improve their month-end close-out operations. Before we jump in, let's look at some of the most significant and common issues AP teams face with manual processing.
Manual overload
There's a significant list of tasks AP teams tackle as they enter into the final days of the month. Common closing activities include:
Recording unentered invoices
Reconciling bank cards or credit cards
Reconciling discrepancies in invoices
Inputting insurance and mortgage entries
Budget & Actual expenditure comparison
Data analysis + report prep
Recording unentered invoices is a common yet significant month-end activity, as organizations should have an accurate picture of outstanding liabilities in any given month.
Entering invoices sounds manageable until you perform the task manually. Most paper-based, manual AP teams must:
Review or have present knowledge of invoices that have been received.
If not digitized, locating invoices often entails hours of file cabinet combing.
Cross-check data to confirm invoice accuracy.
Extract essential data for entry.
Seems simple enough right? As a sole task with no other pressing needs—sure. But AP teams face a multi-step reality that depends on human accuracy to complete the monthly close-out. Searching for errant invoices is just one of them, but entering them is one of the most significant challenges a company faces with their AP team.
Done manually, these AP tasks put your data at risk. Your finance team could encounter:
Invoices left on desks or in inboxes
Error-ridden entries manually keyed into the ERP
Critical work documents floating outside your system
A never-ending hunt for invoices and information
An overwhelmed and overworked AP team
Issues like this back up your closing processes significantly—ultimately delaying a timely delivery and causing faulty analysis.
How to get your AP organized so you can streamline month-end closeout processes
Data is paramount for a company to navigate business decisions carefully. So expediting its extraction securely and accurately from invoices and storing it in a centralized location is pivotal.
But how is that done?
Digitize your data
Digitizing data is the first critical step for any AP team hoping to gain better foresight and control over end-of-the-month duties.
AP Automation technology that utilizes AI can help an AP team do this in a myriad of ways:
Incoming electronic invoices are recognized, time and date stamped
Data is pulled and entered into the system automatically
Validation is run against existing rules and information in the system
Invoices are automatically organized and tagged
Automatic estimates and analysis provide a real-time look at expenditures and cash flow
Your team should get to the point where the process is so seamless that they can rely on the information generated by a smart automation system.
But not all systems are alike. That's why you should use one with a holistic process that provides the intelligent insight that leading businesses need.
Improve invoice file management
Paper invoices and file cabinets have been standard "AP organization systems" for years. But a disorganized system wreaks havoc on the file management process. Not only from unorganized files and documents but also with missing invoices.
To add to the chaos, copies of paper invoices are sometimes made for multiple records or to serve as duplicates in case the original invoice is lost. Unfortunately, that increases the risk of double invoice entry and, ultimately, double payment.
If you're still working with paper invoices and file cabinets, then you're bound to spend hours searching for information and managing files. Alternatively, electronic invoices and paper invoices scanned upon entry can reduce the amount of search and labor that goes into tracking them down.
But even electronically, lacking an automated way to organize these bills, invoices can get mixed up in a series of folders that rely on naming conventions. Most of the time, those folders aren't easily searchable (or reside on an AP manager's hard drive), nor can AP identify when an invoice hasn't arrived or is missing.
With intelligent automation, invoice images are digitally available and immediately linked to the transaction in the ERP. Because of electronic storage delivery, invoice images can be accessed both inside and outside of the ERP.
Plus, they are easily available for auditors to access.
Future projections rely on AP automation
Improved efficiency and accuracy of month-end closeout processes can make AP one of the most significant sources for financial reporting, forecasting, and input.
Increased automation puts AP at the forefront in reporting on cash flow, spend projections, improving your financial strategy, and adds to the health of the entire organization. Not to mention reducing time and audit costs across all of the finance departments.
Data leads the way in everything a company does. A digital strategy for expediting analyses each month can ensure your company moves forward with accurate real-time information.
Improve your month-end close and save your AP team (and business) a headache by digitizing your data and streamlining invoice file management.
It's the simple things that make a difference for your company. Based on one of our most popular blog posts, Ascend's AP Boosting Best Practices series examines implementable improvements that lead to AP efficiency, so you can make timely, clear, and confident financial decisions.